Bruce and Vicki Heyman have penned a new book offering their personal insights into the Canada-U.S. relationship.
Mr. Heyman served as U.S. ambassador to Canada from 2014 to 2017 during the second term of the Obama administration.
Since leaving the ambassador's residence, Mr. Heyman has been a vocal critic of the Trump administration and its heightened rhetoric targeting Canada.
In June, following a heated G7 summit in Charlevoix, Que., he told The Hill Times that the U.S.-Canada relationship had reached "an incredible low point."
"In the current political climate, we need diplomacy more than ever," the Heymans said in a press release.
The Art of Diplomacy: Strengthening the Canada-U.S. Relationship in Times of Uncertainty tells of the journey Mr. Heyman and his wife undertook to travel across Canada when he was the U.S. envoy in Ottawa.
It tells stories about the behind-the-scenes work done for the reciprocal 2016 visits of then-new Prime Minister Justin Trudeau to Washington, D.C., and outgoing U.S. president Barack Obama to Ottawa.
Before Mr. Obama's first presidential win in 2008, the Chicago-based Heymans were among the then-U.S. senator's top donors.
The book also highlights the importance of cultural exchange between the two countries, a subject which Ms. Heyman was particularly involved with in her time in Ottawa.
"This book is our tribute to the special friendship shared between Canada and the United States. Diplomacy is about building relationships both personal and political, and about the human connection that transcends the politics of the day," the Heymans said in the release.
The book will released on April 30. It is being published by Simon & Schuster.
Pierre Trudeau-era minister and longtime Senator Pierre De Bané dies
Pierre De Bané, who sat in the House of Commons for 16 years and the Senate for nearly 30, died on Jan. 9 at the age of 80.
Mr. De Bané served in former prime minister Pierre Trudeau's cabinet as supply and services minister, regional economic expansion minister, minister of state for external relations, and fisheries and oceans minister. He represented the eastern Quebec region of Matane and later Matapédia-Matane in the House.
He was appointed to the Senate on the advice of Mr. Trudeau on the second last day of Mr. Trudeau's governance in June 1984, and served until mandatory retirement in 2013.
Mr. De Bané was a fervent advocate for Palestinian refugees. He was born in 1938 in Haifa, then part of the British Mandate for Palestine, now Israel's third largest city.
The Palestinian mission in Ottawa and Chief Representative Nabil Marouf released a statement saying they were "saddened" to hear about Mr. De Bané's passing and said he never forgot his homeland and "at no time hesitated to serve Palestine and the Palestinian cause."
"As a Canadian of Palestinian Arab descent, Senator De Bané continued to actively promote the just cause of Palestine. He was a dedicated and thoughtful leader who stuck by his convictions and values. He tried his outmost to strengthen relations between Palestine and Canada," the statement read.
Justin Trudeau takes a trip to Dog River, Sask.
Prime Minister Justin Trudeau will lend his voice to Corner Gas Animated in its upcoming second season.
"Home after a great couple of days in Saskatchewan. But I'll be at @cornergas in Dog River very soon. Stay tuned," Mr. Trudeau tweeted on Jan. 12.
Mr. Trudeau is the third prime minister to appear on the show following cameos by Paul Martin and Stephen Harper, who both appeared on the previous live-action instalment of the the sitcom.
"The PM was great fun to work with and getting to do the recording in his office was a real thrill," said show creator and star Brent Butt in a press release.
The original Corner Gas ran for six seasons from 2004 to 2009, which was followed by a movie.
Also on the upcoming season, will be astronaut Chris Hadfield, actor Michael J. Fox, singer Jann Arden, and comedian Russell Peters.
The second season of the revival will run for 11 episodes.
Will it be Member Aubin or Mayor Aubin?
Following the resignation of the mayor of Trois-Rivières, Que., Yves Lévesque, NDP MP Robert Aubin is considering not running for re-election to his federal seat.
Mr. Aubin said running for the municipal role is a possibility, saying he had a passion for politics at all levels, according to a report in Le Devoir.
He entered the House in 2011 as a part of Quebec's Orange Wave, but he only won re-election in 2015 by 969 votes or 1.6 per cent of the vote. In 2011, he won with more than 53 per cent of the vote.
Mr. Aubin is his party's transport critic.
He would be the ninth NDP MP not to seek re-election, in the midst of mounting concern of the NDP's chances in October.
According to the report, Mr. Aubin said he hopes to make a decision on his future before Parliament resumes on Jan. 28.
World-renowned historians gather to discuss the legacies of the First World War
Distinguished historians from Canada and around the world will meet in Ottawa for the Canada 1919 conference to discuss how the end of—what was thought to be at the time—the last war shaped and continues to shape Canada.
The conference's keynote address will be given by Margaret MacMillan, whose book, Peacemakers: The Paris Peace Conference of 1919 and Its Attempt to End War, won the 2003 Governor General's Award for English non-fiction. Prof. MacMillan is the the great-granddaughter of British wartime prime minister David Lloyd George, and she is an Order of Canada companion.
The three-day conference, being held from Jan. 17 to 19, will be hosted by two of Canadian most renowned historians—J. L. Granatstein and Tim Cook.
The event will be hosted at the Canadian War Museum.
It is being put on in conjunction with the museum's Victory 1918–The Last 100 Days exhibit, which ends on March 31.
Tickets to Prof. MacMillan's Jan. 17 address are sold out, as well as full conference tickets, but one-day tickets are still available for $100, or $75 for students, seniors, and museum members.
Canada's free agents named runners-up for public service award
Canada's free agents—a public service project started in 2016—were named the runners-up for Apolitical's inaugural public service team of the year for 2018. Apolitical is a global network for government and public service.
The free agents are a small group of nomadic public servants who move from department to department where their skill sets are most needed. The idea behind the project was to fight the rigidness of the bureaucracy. As of November, there were 60 free agents in three home departments.
Winning the top title was Chile's Laboratorio de Gobierno, which is the country's innovation lab that addresses the problems of civil service with experimentation and human-focused design.
Sharing the runner-up spot, whittled down from an international shortlist of 20 teams, is Colombia's Centro de Innovación Pública Digital.
nmoss@hilltimes.com
The Hill Times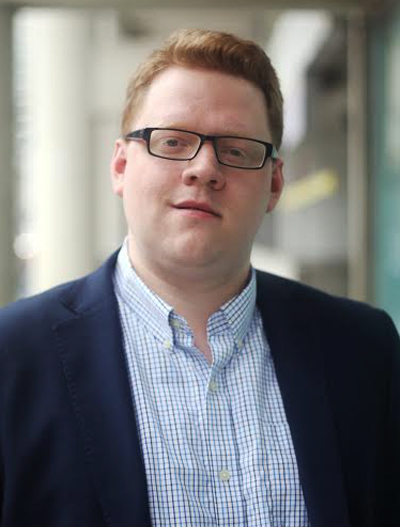 Neil Moss
Neil Moss is a reporter at The Hill Times covering federal politics, foreign policy, and defence. 
- nmoss@hilltimes.com