Transport Minister Marc Garneau has a new director of policy and parliamentary affairs in charge in his ministerial office, with Christopher Berzins having recently moved over from International Trade Diversification Minister Jim Carr's team.
Mr. Berzins started on the job in Mr. Garneau's office on Jan. 7, just two days before the minister announced new rules to restrict the use of drones in Canada.
The new rules announced on Jan. 9 apply to drones between 250 grams and 25 kilograms operated within the drone pilot's sight, for recreational purposes and otherwise, and include requirements for pilots to register drones (at a cost of $5) and pass an online test for certification (with the test costing $10 or $25). They also restrict, among other things: ownership and certification to those 14 years of age and older, and flying heights to no higher than 122 metres above the ground or 30 metres above a structure. Drone users also can't operate while under the influence of drugs or within 12 hours of consuming alcohol, and can't transport living creatures via drones—though weapons or explosives can be transported, if special certification is obtained. A breach of these regulations comes with fines of up to $25,000 or, most severely, jail time.
Heading into the new session, which starts Jan. 28, the transport minister has two sponsored bills on the Order Paper: Bill C-48, the Oil Tanker Moratorium Act, currently before the Senate Transport and Communications Committee; and Bill C-64, the Wrecked, Abandoned, or Hazardous Vessels Act, which awaits House consideration of Senate amendments.
Before joining the transport minister's team, Mr. Berzins had been busy as director of policy to the federal trade minister since January 2017, starting under then-minister François-Philippe Champagne and continuing under Mr. Carr, who took over the post as part of a July 2018 cabinet shuffle. Mr. Champagne in turn was named the new minister for infrastructure and communities.
A former deputy director for north and south Europe for Foreign Affairs and International Trade Canada (since renamed Global Affairs Canada) from 2011 to 2013, Mr. Berzins started out working for the Trudeau Liberal government in March 2016 as director of policy to then-foreign affairs minister Stéphane Dion.
He previously spent roughly four years as a political officer with the Canadian High Commission in London, U.K., after which he served as head of public diplomacy and research with the Canadian Embassy in Kabul, Afghanistan, as indicated by his LinkedIn profile.
Mr. Berzins is also a former Privy Council Office senior adviser and team leader for communications for the Afghanistan Task Force, while it was running from 2009 to 2011, and was a political counsellor and deputy head of the political section of the Canadian Embassy in Washington, D.C., from September 2013 up until joining Mr. Dion's office.
He's got a bachelor's degree in psychology from the University of Ottawa, a master's in international relations from the University of Kent, in Britain, and studied for a PhD in international relations and affairs at the London School of Economics and Political Science.
In Mr. Garneau's office, he replaces Ashley Wright, who had been in the role since July 2018 and is now on maternity leave. She was previously a senior policy adviser tackling the digital government file in former Treasury Board president Scott Brison's office, and is also a former director of caucus services and planning for the Liberal Research Bureau on the Hill, amongst other past roles.
Working under Mr. Berzins as part of the transport minister's policy team are advisers Jean Proulx and Miled Hill. Marc Roy is chief of staff to the minister.
Over in Mr. Carr's office, a new director of policy has yet to be hired. The minister's office, which is run by chief of staff Julian Ovens, is also currently on the hunt for a new director of communications following Joseph Pickerill's recent exit to become chief of staff to Mr. Champagne.
Speaking of maternity leave, Alexis McIntyre is back from her time off and started in her new role as chief of staff to Fisheries and Oceans Minister Jonathan Wilkinson on Jan. 7.
Ms. McIntyre was previously director of policy to then-fisheries minister Dominic LeBlanc, who's now the minister for intergovernmental and northern affairs and internal trade, and was promoted to her new role while on leave. In the interim, George Young had been acting as chief of staff on loan from the Prime Minister's Office. He's now back in the PMO as a minister's liaison officer in the office's administration and special projects unit.
Also recently having returned to work full time in the PMO is executive director of communications and planning Kate Purchase, who came back this month after being on maternity leave since March 2018.
Minister Duncan names new press secretary
Science and Sport Minister Kirsty Duncan has recruited Daniele Medlej from Government House Leader Bardish Chagger's office to serve as her new press secretary.
Ms. Medlej marked her first day in Ms. Duncan's office on Dec. 17. She'd previously been press secretary to Ms. Chagger since August 2018. She first began working for Ms. Chagger as a special assistant for social media in January 2017 during her time as the minister for small business and tourism and followed the MP for Waterloo, Ont., to her current office as the Liberal House leader in November 2017.
A McGill University political science undergraduate alumna, Ms. Medlej interned in the PMO over the summer of 2016.
Ms. Duncan has been without a press secretary for a number of months since Ann Marie Paquet exited the role, and the minister's office, in September. She's now a senior communications adviser with the department of Innovation, Science, and Economic Development.
Former Ontario Liberal staffer Craig MacBride replaced Michael Bhardwaj as director of communications to Ms. Duncan in October, as previously reported by Hill Climbers. Anne Dawson is chief of staff to the minister.
Over in Ms. Chagger's office, a new press secretary has yet to be hired. Mark Kennedy remains as director of communications to the House leader, whose office is run by chief of staff Rheal Lewis.
The Hill Times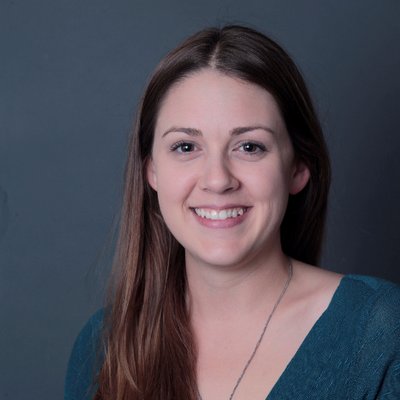 Laura Ryckewaert
Laura Ryckewaert is a deputy editor at The Hill Times.
- lryckewaert@hilltimes.com