Good Tuesday morning,
Prime Minister Justin Trudeau made some minor adjustments to his cabinet, including moving Jody Wilson-Raybould, formerly the justice minister, to the veterans affairs file. Ms. Wilson-Raybould pushed back against suggestions that the shake-up signifies a demotion, saying that "I would say that I can think of no world in which I would consider working for our veterans in Canada as a demotion.
She also defended her legislative record, noting that she oversaw the introduction of 13 bills in the House. Other changes to the ranks included the promotion of two rookies, Quebec MP David Lametti and Nova Scotia's Bernadette Jordan. Mr. Lametti takes over the justice file, while Ms. Jordan will handle the newly created post of minister for rural economic development.
The shuffle was prompted by the unexpected resignation of senior cabinet minister Scott Brison, who oversaw management of the Treasury Board, which looks after the public service. Jane Philpott was tapped to fill the vacancy he left. Meanwhile, Seamus O'Regan has been named to succeed Ms. Philpott as minister of Indigenous services.
Monday's cabinet shuffle comes just before the newly shuffled front bench convenes in Sherbrooke, Que., on Wednesday for its winter retreat.
Here's what's happening today:
Ahead of the cabinet retreat in Quebec, a number of ministers are being dispatched across the province for some announcements.
Prime Minister Justin Trudeau, however, will be sticking around in Ontario today. First, he's scheduled to participate in a celebration marking Thai Pongal, a harvest festival. Ms. Philpott, in her new role as Treasury Board president, will be tagging along for the event at Bill Hogarth Secondary School in Markham, Ont. Later this evening, the PM heads to St. Catharines, Ont., for another town hall at Brock University.
National Defence Minister Harjit Sajjan will be travelling in the Quebec region over the next two days, with a visit to Les Fusiliers Mont-Royal Regiment. During this trip, he's also expected to award contracts from the Innovation for Defence Excellence and Security program's first round of proposals at the Université de Sherbrooke.
In Montreal, Status of Women Minister Maryam Monsef and Small Business Minister Mary Ng are teaming up to participate in a talk on the future of women's entrepreneurship. That's at 7:20 a.m. at Ernst & Young's Montreal office.
International Development Minister Marie-Claude Bibeau is filling in for the agriculture minister to announce funding for the dairy processing sector. Ms. Bibeau's event is at 1:30 p.m. at the Fromagerie Saint-Benoît-du-Lac in St-Benoît-du-Lac, Que.
Heritage Minister Pablo Rodriguez's schedule over the next couple of days includes a visit to the Centre des arts contemporains du Québec à Sorel-Tracy in Sorel, where he's expected to announce funding in support of the arts.
Elsewhere in Canada, Crown-Indigenous Relations Minister Carolyn Bennett is in Charlottetown for an announcement alongside P.E.I. Premier Wade MacLauchlan and Matilda Ramjattan, chief of Lennox Island First Nation. That's at 1 p.m. at the Founder's Hall.
Fisheries Minister Jonathan Wilkinson and National Revenue Minister Diane Lebouthillier plan to visit the Magdalen Islands in Quebec to meet with stakeholders in the local fishing industry. Their trip includes a meeting with Jonathan Lapierre, mayor of Îles de la Madeleine.
Meanwhile, Agriculture Minister Lawrence MacAulay is slated to announce new funding to "boost Canadian field crops production and innovation." This event is scheduled for 8:30 a.m. at the TCU Place Arts and Convention Centre in Saskatoon.
What the newsroom's reading:
Jody Wilson-Raybould's surprise shuffle isn't a demotion, Trudeau says: The PM pointed to her legislative accomplishments, including her work on medical assistance in dying. (via HuffPost)
Who benefits from rescuing Rahaf? Questions linger after whirlwind story of Saudi teen's asylum: The decision to fast-track her request for asylum was based on an "exceptional" situation, according to a spokesperson for the UN refugee agency. (via CBC News)
Trudeau says China acting 'arbitrarily' as Canadian sentenced to death on drug charges: Robert Schellenberg is accused of being a "core member" of an international drug-trafficking conspiracy. His death sentence stands to further stoke tensions between Canada and China over the extradition of Huawei executive Meng Wanzhou.
The Hill Times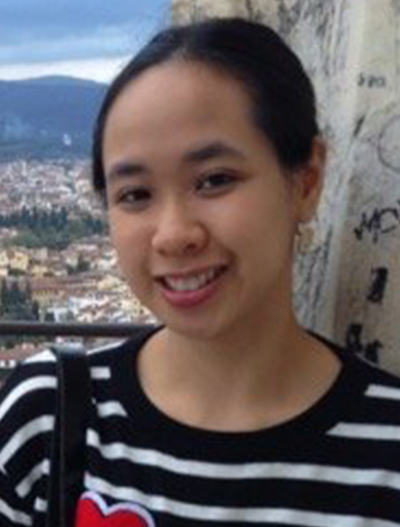 Beatrice Paez
Beatrice Paez is the digital editor at The Hill Times.
- bpaez@hilltimes.com