The First World War is rightly remembered for the unprecedented death and destruction that trench warfare wrought, but there's also a rich and little-explored culture that developed among soldiers on the front lines, as Canadian military historian and Carleton University Professor Tim Cook explores in his new book.
"This is history that comes from the soldiers; it comes from their letters, those powerful eye-witness accounts they sent back to their loved ones in Canada, and it reveals a very different view of the war. This is a war experience of survival, of coping, of creating cultural products," Prof. Cook told The Hill Times in an interview last week.
Using first-hand accounts from soldiers themselves, pulled from memoirs, biographies, news reports, archival letters and correspondence, and other documents, The Secret History of Soldiers: How Canadians Survived the Great War is Prof. Cook's 11th book to date and combines more than 20 years of research. The 472-page book was published by Penguin Random House's Allen Lane in September.
This year's Remembrance Day marks the 100th anniversary of the end of the First World War, in which roughly 630,000 Canadians served. Almost 60,000 died in service.
Much of our understanding of the Great War is of the battles of the Western Front and of the horrors and destruction they wrought, on the land and the bodies and minds of soldiers. But little explored, said Prof. Cook, is the culture that developed among soldiers in the trenches: from the supernatural—with ghost stories and talismans—to the written word, with poetry, songs, newspapers, and plays produced amid the mud of the front lines.
In his book, Prof. Cook takes an unprecedented dive into this unique culture, with chapters devoted to the "death culture" among soldiers, the use of slang and swearing, the many trench newspapers that were produced, and more.
"This is culture as a shield, this is culture binding together this group of Canadians to find a way forward through the storm of steel," said Prof. Cook.
It's a culture that surviving soldiers took home with them, becoming, as Prof Cook argues in his book, part of a "new Canadian culture."
"These are Canadian songs, they're Canadian theatre groups that continue to tour the country, Canadian painters and artists—all of which comes out of the First World War, and all of which helps Canada to carve out a new identity after the war."
Inside jokes and popular phrases that developed in the trenches also get some attention in Prof. Cook's book. One such example is the phrase, "I am quite well."
Used satirically by soldiers, the phrase was pulled from the pre-printed field service postcards—called "whiz-bangs" by some—offered to soldiers, writes Prof. Cook. These cards were a way for soldiers to quickly send off word to loved ones back home without being subject to censors (and in turn, delays). The cards offered up only a handful of line options—"I am quite well" or "I have been admitted into hospital" or "I am being sent down to the base"—and soldiers would strike out the ones that didn't apply; any added notes would lead to the card's destruction.
"The whiz-bang was well suited for the illiterate, but the standardization of responses left much unstated," writes Prof. Cook.
Even after a day of dodging enemy fire and seeing comrades killed, if all was physically well with an individual solider, the only suitable option was the line, "I am quite well," leading soldiers to employ the phrase "slyly" and "with suitable rhetoric, relish, and irony," writes Prof. Cook.
"A man up to his waist in mud, soaking wet, and being helped out of a sinkhole, upon being asked by his saviour, 'You all right, mate?' might give the weary response, 'I am quite well.'"
Heading into the 100th anniversary of the end of the First World War, with no veterans of it still living, Prof. Cook perhaps sums it up well at the end of his book: "Remember them clothed in battle, armed with deep courage, tough resolve, gallows humour, and camaraderie. While the Great War soldiers are all gone, we can still hear the faint echo of their boisterous songs. Goodbyeeeeeee, and fuck you."
Prof. Cook is also a historian with the Canadian War Museum in Ottawa, and recently helped curate the museum's ongoing special exhibit, Victory 1918—The Last 100 Days, which runs until March 31.
The following Q&A has been edited for clarity and length.
How are insights into the war different from these first-hand accounts?
"As I read their diaries and letters over the years, I realized that I was seeing all kinds of things I hadn't realized. The signing—the singing is absolutely crucial, and they sing everywhere … and they're singing the pop songs of the day, and then folk songs from Canada, and then religious hymns, and then they're making up songs.
"I think the creative impulse is very interesting. The war we think of, the war that is often depicted in films and novels and plays, is of the unending battle, of the terrible slaughter of the soldiers in the front-line trenches—bayonets at the ready, staring into no man's land, waiting to repulse an attack or go over the top themselves, and that happened, and the book does not minimize the horror of the First World War. But it reminds us, too, that there were many other times in the war where soldiers could be in a dug-out reading a novel, or talking about the latest rumour, singing songs, putting on plays for one another, coming together to publish newspapers in the trenches, which is quite original and new. So, within this world of destruction, this space of death, there's a great creative impulse, and I think that helps to humanize these soldiers 100 years later."
Was there anything unexpected you learned while combing through these diaries and letters?
"Everyone collected souvenirs, be it a German helmet or an Iron Cross, and I thought that's a bit like going to hell and getting a postcard: why do you want souvenirs of this horrible place? But, of course, the souvenirs represent service and sacrifice, and they showed that a soldier was at the front—'in the show,' as they would say—and those are important objects and they get sent back to Canada, and if soldiers survive, they're looking to be reunited with these souvenirs and the trench art.
"I found the theatres very interesting. I knew about the theatres from my other work, but not the intensity of this. There were 30 travelling theatre groups behind the lines entertaining the soldiers and the officers. The senior officers at first were quite unsure about this. I mean, this doesn't seem like proper soldiering, where guys are going on stage and making fun of their officers and singing the latest songs and putting on skits. But that matters to the morale of the soldiers, it keeps up their spirits, and that's absolutely crucial, I think, because this is a long, attritional war, and you have to find ways to ensure that the soldiers can cope and endure.
"As a third example, I guess the supernatural stories, the ghost stories, the spectral beings, the magic talismans [that pop up]. I mean these guys live in a world of fate and of chance, and they're watching their friends and comrades being killed around them and they embrace this magical thinking."
In Flanders Field is today the best known poem from WWI, but was there another poem that struck a chord with you, and why?
"The poems I found very interesting because a lot of the Canadians tried to emulate John McCrae and In Flanders Field … the poetry that I talk about in the book is a different type of poetry, very much the low-brow poetry … so it's [stuff like] 'Ode to a Sandbag.'
"I would argue historians have never studied these poems before because they're not particularly, I guess you'd say, good, but they speak to the life of the soldiers, they speak to things that matter to them. The sandbag is crucial to every soldier, so it's not surprising they write about it. They write about their cigarettes and smoking, they write about fallen comrades, and to me, I think, as opposed to an individual poem, it's that whole genre of poetry that's been forgotten. You see again that creative impulse among the soldiers to leave a legacy to try to make sense of their war all within this environment, which is really shocking in its level of violence."
A chapter is devoted to trench newspapers. Why were they so common?
"These newspapers are essential.
"It's an army of citizen soldiers, so it's made up of clerks and students and bankers and farmers, but it's also made up of journalists and performers and singers, and these are the people who are contributing to their culture and creating the culture, and these newspapers are fascinating. I mean the Dead Horse Corner Gazette is a great title … and it's in those newspapers, in addition to those letters and diaries … where I was able to draw out this culture. That's where we see the cartoons, and the prose, and the jokes, and the stories, and a lot of it is daringly anti-heroic. I was wondering, 'How is this stuff getting published?' And yet they're pushing back against their officers, they're pushing back against the war. They have jokes about running away from the front, they have jokes about shell shock and that's maybe not too shocking today to joke about those things, but this is the war where we shot 22 Canadians for running away from the front. So I mean, it's pretty significant. And I think these are safe areas for the junior officers and the men to present their views of the war, and the senior officers were reading this stuff and they were taking note.
"They realized they're important to the soldiers, and if we think about how these things were done—writing in a trench, writing in a dug out, shell fire coming down around you—this must have been important to them to devote their time to this."
You pose a question in your book: 'Now that all those who served are gone, how shall we remember this generation of Canadians who served and sacrificed in the Great War?' Any ideas?
"At a very basic level, I think we need to remember that they were men and women like us.
"They had hopes, they had dreams, they wanted to survive. They weren't all heroes, they were ordinary people, they had fear, they suffered exhaustion. When we look at those black-and-white photos we can have a hard time imagining that these were living, breathing people, but of course they were. They lived in colour, they fought in colour, they died in colour. And I think my book, if it does anything, is to contribute to understanding who they were, what motivated them. That they laughed, that they played pranks on one another, that they create in the trenches war art or they put on plays for one another, that they were desperate to survive in a space of tremendous violence and destruction. And I think that's important, now that they're all gone, that we still remember them as the young men and the young women that they were."
lryckewaert@hilltimes.com
The Hill Times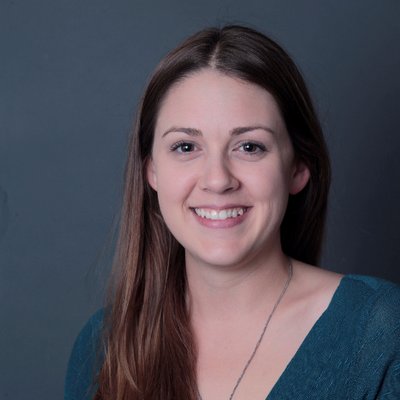 Laura Ryckewaert
Laura Ryckewaert is a deputy editor at The Hill Times.
- lryckewaert@hilltimes.com