Canada's biggest defence trade show will be in Ottawa this week, as defence procurement has been thrust into the spotlight by the Mark Norman affair.
CANSEC, which is hosted by the Canadian Association of Defence and Security Industries (CADSI), typically attracts over 11,000 visitors, including 3,000 from the Department of National Defence. The two-day trade show is closed to the public.
"It is the year of the fighter procurement, so I think there's going to be some interesting surprises that we certainly haven't seen here before at the show," said CADSI president Christyn Cianfarani.
All four eligible bidders for the fighter jet replacement procurement will be represented at the show.
Lockheed Martin's F-35, Boeing's Super Hornet, Saab's Gripen, and Airbus, BAE Systems, and Leonardo's Eurofighter Typhoon are the candidates to replace Canada's fleet of 77 CF-18s.
Dassault's Rafale jet was also approved to be a bidder, but the Paris-based company pulled out of the competition last November.
The Canadian government purchased 18 used CF-18s from Australia as a stop-gap to address a shortage until the replacements can be procured.
F-35's were originally set to be acquired by the Harper government, but then-Liberal Leader Justin Trudeau (Papineau, Que.) campaigned in 2015 on the cancellation of the nearly $45-billion sole-sourced procurement. The Liberal government said they would hold an open, transparent, merit-based competition without the F-35s, but later said the Lockheed Martin plane would be allowed to be considered as a potential replacement for the CF-18s.
A recent report by Macdonald-Laurier Institute fellow Richard Shimooka on the fighter jet replacement project detailed how Liberal political interests have plagued the program.
"Decisions have been made that completely support the government's partisan interest, stemming from a poorly-conceived campaign promise," Mr. Shimooka wrote.
The Ottawa Citizen reported that a request for bids was supposed to be announced "in conjunction with" CANSEC, but the announcement may be delayed.
Proposals are expected to be due by 2019 and 2020, and a contract is expected to be awarded in 2021 to 2022, with the first jet to be delivered in 2025, according to Public Services and Procurement Canada. The project is estimated to cost between $15- and $19-billion.
Ms. Cianfarani, a former defence industry executive, said she expects the companies who may be competing in the procurement to go "full steam," bringing physical equipment and simulation technologies to CANSEC. Last year, the Saab booth had a Gripen flight simulator. Ms. Cianfarani added there may be some partnership announcements as the release of the request for bids approaches.
CANSEC, which takes place on May 29 and 30 at the EY Centre, will have speeches from Defence Minister Harjit Sajjan (Vancouver South, B.C.), Innovation Minister Navdeep Bains (Mississauga-Malton, Ont.), Public Services and Procurement Minister Carla Qualtrough (Delta, B.C.), and Vice Chief of the Defence Staff Lt.-Gen. Paul Wynnyk.
"I think we should expect announcements, we've been kind of making sure that everybody knows it's the place to make them," Ms. Cianfarani said. "We think they're a couple coming out of the politicians and they're certainly a surprise we are keeping up our sleeves as well."
"I think the audience is interested in getting an update on Strong, Secured, and Engaged," she said, referencing the government's defence policy document, adding that having the ministers and military leadership at the trade show helps attract the broader DND crowd.
She said she expected this year's CANSEC to attract a similar number of MPs as last year's event. The 2018 instalment of CANSEC attracted 16 MPs, including ministers and members of the House of Commons Defence Committee.
There will likely be a strong international presence at the trade show. Last year 40 foreign delegations attended, including then-British defence procurement minister Guto Bebb.
At last year's trade show, the S-92 helicopter was on display. This year's show will have a static display of a CH-148 Cyclone, the Royal Canadian Air Force confirmed in a tweet on May 26. The helicopter supports the operation of the Canadian Navy.
Collins Aerospace will be showcasing its next generation spacesuit, as well as its coalescence kit, which is a mixed-reality system that is used for training.
There will be over 300 exhibit across 150,000 square feet of exhibit space.
The event occasionally draws a modest-sized group of protesters.
Ms. Cianfarani said there will be a added cybersecurity section at this year's show.
"We've really put a concerted effort on bringing those cyber companies and that cyber capability into CANSEC," she said, adding the cyber exhibits will also have an innovation hub attached, which will include companies that have not previously been associated with the defence industry sector.
Cybersecurity has been an added focus of the government, as the October election looms.
nmoss@hilltimes.com
The Hill Times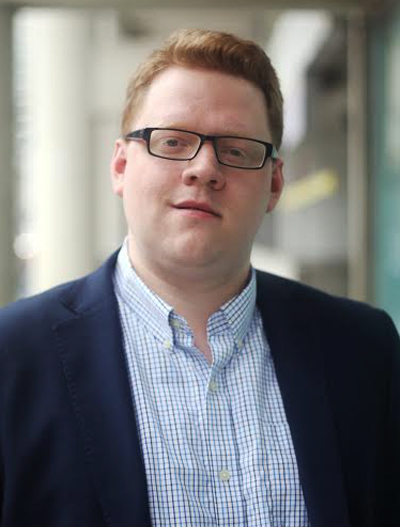 Neil Moss
Neil Moss is a reporter at The Hill Times covering federal politics, foreign policy, and defence. 
- nmoss@hilltimes.com