With just four weeks left before the House of Commons is scheduled to rise for the last time before the fall election, time allocation motions are stacking up in the House, the government is moving to make MPs work until midnight, and the government and Conservative House leaders each say a lack of information from the other is to blame for some of the acrimony and unpredictability that has become commonplace in the Chamber.
The government still has 20 active bills before Parliament—eight in the House and 12 in the Senate—and 20 days left in which to pass them, unless the House takes the unusual step of sitting in July.
Those include bill C-98, to make good on a promise from Public Safety Minister Ralph Goodale (Regina-Wascana, Sask.) to create an oversight body for the Canada Border Services Agency, still at second reading in the House; Bill C-92 on Indigenous child welfare, still in front of the House Indigenous Affairs Committee; Bill C-69, to overhaul the environmental assessment process, with the Senate Environment Committee; and Bill C-71 on gun control reform, still in the Senate at third reading.
Government House Leader Bardish Chagger (Waterloo, Ont.) told the House on May 16 that the Chamber would deal with bills returned from committee and the Senate this week. Bills C-81 on accessibility and C-58 on access to information are currently before the House after being returned from the Senate with amendments.
Then, late last week, the government gave notice that a motion to extend the sitting hours in the House until midnight for the rest of the session will be debated on Monday and likely on Tuesday, and that the government's climate change emergency motion would also be debated Monday. The House will sit until midnight on Monday, Tuesday, Wednesday, and Thursday evenings until the end of June. 
The House will also spend time Monday debating Liberal MP Frank Baylis's (Pierrefonds-Dollard, Que.) private member's motion, M-231, to change the standing orders in the House and take away some of the power party whips and House leaders hold over backbenchers..
Many of the government's most high-profile bills are now before the Senate, but could come back to the House with amendments. The Senate Environment Committee has recommended amending the environmental assessment bill, C-69, roughly 200 times. Bill C-83 on solitary confinement reform could also be amended by the Senate, among others.
Under an agreement signed by the Senate group leaders, bills C-83 and C-59 on national security are scheduled to be voted on at third reading in the Senate by May 30. C-83 is currently in front of the Senate Social Affairs Committee, and C-59 is currently at report stage in the Senate.
Opposition being being kept in the dark on government agenda: Bergen
Ms. Chagger told The Hill Times in an interview that she wanted all of the active bills before Parliament to be passed before the end of the session.
"We're going to see legislation keep moving. The opposition has a choice whether we move it along in a more productive way, or if the government has to use the limited tools [available.] Hopefully we can remember why we are in the House of Commons and why we all chose to put our names on ballots and run: it's actually to deliver for our communities and Canadians," she said.
Ms. Chagger has invoked time allocation to limit debate time on bills a half-dozen times since the beginning of April.
"Once legislation is advanced, I always provide notice of time allocation, which really allows us to signal that it is legislation that we want to advance. And I welcome the opportunity to find enough time to have Members speak," she said.
Ms. Chagger has been sharing less and less information in recent weeks with the opposition House leaders about the government's forthcoming legislative agenda, said Conservative House Leader Candice Bergen (Portage-Lisgar, Man.)
"We're getting less and less notice for example of what the upcoming agenda will be, which I'm seeing as mismanagement. I don't think they're trying to be secretive, I think they just don't really have an idea of how they're going to wrap this [session] up neatly," she said,
"Normally we would get the agenda well in advance. We're certainly not getting that. We're having to respond to their proposed legislation sometimes just a day ahead."
Ms. Chagger said that to share the government's legislative schedule in more detail, she needed more information from Ms. Bergen about how many Conservative MPs wanted to participate in the debate for each bill.
"Part of myself being able to really advertise and know what the agenda is going to be is also by knowing what the opposition requires, when it comes to having enough time to debate and to see legislation advance," she said.
Both Ms. Chagger and Ms. Bergen said they continue to communicate with each other about House business.
Ms. Chagger said the Conservatives put up MPs to speak about a bill even when they don't oppose it, to make repetitive speeches that fill and extend the debating time for bills as a delay tactic.
"We can only hear the Conservative and NDP talking points so many times before we have to call legislation to a vote," she said.
Ms. Bergen said it wasn't Ms. Chagger's place to tell MPs what they could say, or curtail their right to speak in the House. She slammed the Liberals for using a heavy hand in the House of Commons, after coming to power while promising to do politics differently.
"If you're going to be a majority government and you're going to use that majority to get your legislaion through, then enough with the preaching and speaking down to everybody else who's gone before you, or will come after you," she said.
"They're self-righteous…and it was all hypocrisy."  
Ms. Chagger responded to some of Ms. Bergen's criticisms by saying that "what's clear is that Conservatives and Liberals have very different approaches to how the House of Commons should function and how debate should unfold."
She said the Conservatives wanted to "ensure that the government is not able to advance legislation, even legislation that they support. That's their card that they're playing."
Ms. Bergen wouldn't rule out the use of any procedural tactics to use up time or draw attention to government failures in the House over the coming weeks, such as the possibility of a voting marathon when the main estimates come up for a series of votes some time in June.
"I'm not one to talk about specific tactics, but you know, we're going to be prepared for anything," she said.
peter@hilltimes.com
Status of government bills
House of Commons
Second reading:
C-5, An Act to Repeal Division 20 of Part 3 of the Economic Action Plan 2015 Act, No. 1

C-12, An Act to amend the Canadian Forces Members and Veterans Re-establishment and Compensation Act

C-27, An Act to amend the Pension Benefits Standards Act, 1985

C-28, An Act to amend the Criminal Code (victim surcharge)

C-32, An Act related to the repeal of Section 159 of the Criminal Code

C-33, An Act to amend the Canada Elections Act

C-34, An Act to amend the Public Service Labour Relations Act

C-38, An Act to amend an Act to amend the Criminal Code (exploitation and trafficking in persons)

C-39, An Act to amend the Criminal Code (unconstitutional provisions)

C-42, Veterans Well-being Act

C-43, An Act respecting a payment to be made out of the Consolidated Revenue Fund to support a pan-Canadian artificial intelligence strategy

C-52, Supporting Vested Rights Under Access to Information Act

C-56, An Act to amend the Corrections and Conditional Release Act and the Abolition of Early Parole Act

C-87, Poverty Reduction Act

C-94, An Act respecting certain payments to be made out of the Consolidated Revenue Fund

C-98, An Act to amend the Royal Canadian Mounted Police Act and the Canada Border Services Agency Act
Committee:
C-88, An Act to amend the Mackenzie Valley Resource Management Act and the Canada Petroleum Resources Act

C-92, An Act respecting First Nations, Inuit, and Métis children, youth, and families

C-93, An Act to provide no-cost, expedited record suspensions for simple possession of cannabis

C-97, Budget Implementation Act, 2019, No. 1
Consideration of amendments made by the Senate:
C-58, An Act to amend the Access to Information Act and the Privacy Act and to make consequential amendments to other Acts

C-81, Accessible Canada Act
Senate
Senate pre-study:
C-92, An Act respecting First Nations, Inuit, and Métis children, youth, and families

C-97, Budget Implementation Act, 2019, No. 1
Second reading:
C-84, An Act to amend the Criminal Code (bestiality and animal fighting)

C-91, Indigenous Languages Act
Committee:
C-48, Oil Tanker Moratorium Act

C-68, An Act to amend the Fisheries Act

C-69, An Act to enact the Impact Assessment Act and the Canadian Energy Regulator Act, to amend the Navigation Protection Act

C-75, An Act to amend the Criminal Code, the Youth Criminal Justice Act, and other Acts

C-77, An Act to amend the National Defence Act to make related and consequential amendments to other Acts

C-78, An Act to amend the Divorce Act, the Family Orders and Agreements Enforcement Assistance Act, and the Garnishment, Attachment, and Pension Diversion Act

C-82, Multilateral Instrument in Respect of Tax Conventions Act

C-83, An Act to amend the Corrections and Conditional Release Act and another Act
Consideration of committee report:
Third reading
Awaiting Royal Assent
C-55, An Act to amend the Oceans Act and the Canada Petroleum Resources Act

C-85, An Act to amend the Canada-Israel Free Trade Agreement Implementation Act and to make related amendments to other Acts

S-6, Canada-Madagascar Tax Convention Implementation Act, 2018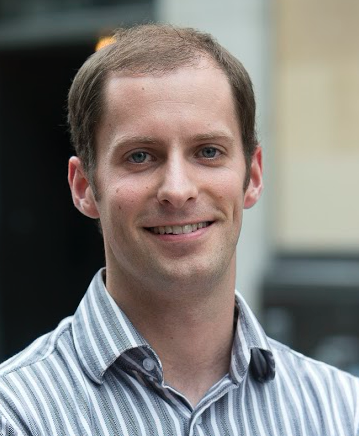 Peter Mazereeuw
Peter Mazereeuw is a deputy editor for The Hill Times covering politics, legislation, and the Senate.
- peter@hilltimes.com