Good Wednesday morning,
Prime Minister Justin Trudeau will be in Vancouver for a couple of fundraising events, including one in the evening at the Neptune Palace Restaurant at 7 p.m. PST. Defence Minister Harjit Sajjan and Treasury Board Secretariat Joyce Murray are also expected to attend tonight's fundraiser.
Earlier today, he's slated to make an announcement at 9:30 a.m. in Vancouver about the future of the Canadian Coast Guard. It'll be at HMCS Discovery.
Foreign Affairs Minister Chrystia Freeland will be in Regina to meet with steel workers and businesses. Her visit comes days after the U.S. and Canada both lifted their tariffs on steel and aluminum, paving the way for the two countries to discuss plans for ratifying the new NAFTA. It's unclear, however, whether the new agreement will be passed in Parliament before the House rises. The event's at 12:15 p.m. CT at steel-making company Evraz.
Conservative Leader Andrew Scheer, meanwhile, is slated to unveil his party's plan to rein in human trafficking during his visit to Aylmer, Ont. The announcement is set for 12:30 p.m. at Farmtown Canada. According to StatsCan, in 2016, there were 340 incident reports of human trafficking filed to the police. While it only accounts for a small fraction of police-reported incidents, the agency noted that human trafficking is on the rise.
StatsCan and the Department of National Defence are holding a joint presser to field questions on the release of the agency's survey on sexual misconduct in the military. The event is set for 9 a.m. at the Brigadier Malone Conference Room at the department's HQ.
Here's a rundown of what else is happening today:
In other defence-related news, DND is marking "Indigenous Awareness Week" with a "commemorative event," with Independent Sen. Yvonne Boyer and producer Jennifer Podemski as guest speakers. The event starts at 9:45 a.m., and is being held at the main concourse of DND's HQ.
Environment Minister Catherine McKenna and Liberal MP Gudie Hutchings are expected to make an announcement related to conservation at the Gros Morne National Park.
Border Security Minister Bill Blair is in Calgary to make a funding announcement on cannabis research and public-awareness programs. That's at 9:15 a.m. at the University of Calgary.
Seniors Minister Filomena Tassi and P.E.I.'s social development minister, Ernie Hudson, are co-chairing a ministerial forum on seniors issues in Charlottetown, P.E.I. The forum is taking place at 3 p.m., at the Delta Hotel Prince Edward.
What the newsroom's reading:
Gen. Vance receives a raise — Trudeau recommended increase to upper limit of $306,500: His exact salary is protected under privacy laws. (via Ottawa Citizen)
Food insecurity rising in Nunavut since launch of Nutrition North: The study raises questions about how effective the federal subsidy program is working, but doesn't pin blame on it for the worsening issue. (via CBC News)
Ottawa considers giving privacy watchdog more power to protect Canadians' rights: A report on Canada's private-sector privacy laws says the status quo, in which those who run afoul of regulations don't face consequences, is untenable. (via Toronto Star)
The Hill Times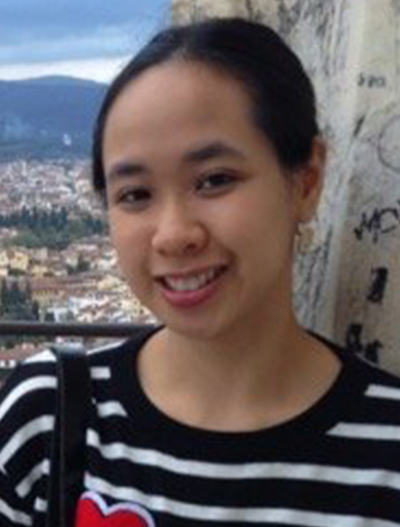 Beatrice Paez
Beatrice Paez is the digital editor at The Hill Times.
- bpaez@hilltimes.com