The Liberal base of committed, core supporters may be smaller than the well from which the rival Conservative Party is drawing, a recent poll suggests, and the Grits also lag the Tories by a nose when soft support is accounted for.
One quarter of adult Canadians who took part in the Campaign Research survey said they were most likely to vote Conservative, or were leaning towards doing so, and were not considering voting for any other party. Eighteen per cent of respondents to the poll—who were asked how they would or might vote if an election were held the next day—said they were most likely to vote Liberal, or leaning towards doing so, and indicated that they would not consider the other major parties. Just nine per cent of respondents said so for the NDP.  
The poll surveyed 2,035 individuals between April 3 and 6 who indicated they were Canadians of voting age. The participants were drawn from the Maru Voice online survey group, which rewards those who sign up and with points and incentives for completing polls. Online surveys are not considered to be truly random, but a random poll with a similar sample size would be accurate to plus or minus 2.2 per cent, 19 times out of 20.
The poll showed that, if an election had been held the next day, the Liberals could attract a maximum of 38 per cent of those surveyed, versus 41 per cent for the Conservatives and 32 per cent for the NDP. That includes the base supporters, as well as those who said they were not likely to vote for any major party, or leaning towards doing so, but said they would consider voting for a party.
The soft supporters also included 10 per cent of those surveyed who said they were likely to, or leaning towards, voting Liberal, but would consider other parties, versus just four per cent for each of the Conservatives and the NDP.
The Liberals won 39.5 per cent of the popular vote in the 2015 general election and a majority government.
The Liberals usually have a higher "vote ceiling," including both base and soft supporters, than do the Conservatives, said Eli Yufest, the CEO of Campaign Research, in a press release for the poll results.
The Conservatives also had a slight edge among those who said they were most likely to vote for a party—"leaning" voters not included—at 30 per cent, versus 28 per cent for the Liberals, and 14 per cent for the NDP. Those figures include respondents who indicated they would still consider voting for other major parties.
The latest figures from Nanos Research—which include four weeks of data—show 34.9 per cent support for the Conservatives, versus 32.8 for the Liberals, and 16.6 for the NDP.
Prime Minister Justin Trudeau (Papineau, Que.) narrowly edged Conservative Leader Andrew Scheer (Regina-Qu'Appelle, Sask.) when respondents to the Campaign Research poll were asked who would make the best prime minister. Twenty-five per cent chose Mr. Trudeau, versus 24 per cent for Mr. Scheer, and just seven per cent for NDP Leader Jagmeet Singh (Burnaby South, B.C.).
Campaign Research describes itself as a "full-service research and strategy consulting firm." It is lead by Mr. Yufest, a former research manager for Ipsos with market research experience in the private sector, and by Conservative strategist Nick Kouvalis—who is working on Conservative MP Lisa Raitt's (Milton, Ont.) upcoming re-election campaign in Milton, Ont.—and Richard Ciano, a former national vice-president of the Conservative Party.
peter@hilltimes.com
@PJMazereeuw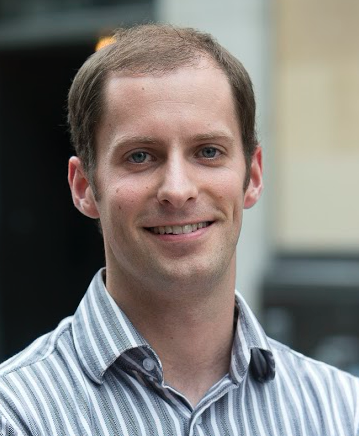 Peter Mazereeuw
Peter Mazereeuw is a deputy editor for The Hill Times covering politics, legislation, and the Senate.
- peter@hilltimes.com