The saga of Northern Ontario's Beardmore relics marks a curious chapter in Canadian history, and it's one that author and historian Douglas Hunter explores and unravels in his latest novel, Beardmore: The Viking Hoax That Rewrote History.
"Hoaxes are great detective stories, and the book ends up being a detective story about a detective story," Mr. Hunter told The Hill Times.
In 1936, Port Arthur, Ont., prospector James Edward Dodd sold artefacts he purported to have found on his claim near Beardmore, Ont.—including a broken sword and an axehead—to Charles Trick Currelly, then-curator of the Royal Ontario Museum. Convinced they were Norse relics, and thereby evidence Vikings had settled in Northern Ontario, Currelly had them put on display. The finding prompted a literal rewrite of the history of North America.
The story of the Beardmore relics is the story of a hoax, but it's far from a classic one—of a fraudster peddling fakes before being thwarted by experts. Instead, Mr. Hunter said the museum was an active participant, and among the most adamant defenders of the relics' authenticity. It took two decades and the efforts of a high school teacher (Teddy Elliott) and a government geologist (T.L. Tanton) to fully debunk what leading scholars accepted, and defended, as history-altering fact.
It's a cautionary tale; about the faith and deference given to society's so-called gatekeepers of knowledge, and the importance of challenging authorities.
"It didn't take carbon 14 testing or any other kind of fancy stuff at all [to debunk Beardmore]. It was just ask the basic questions," said Mr. Hunter. "What did the experts tell you about the fact that you had an axe from one era and a sword from another era buried in the ground together?"
Having long known the rough outline of the Beardmore hoax, Mr. Hunter said he vowed to better explore it after stumbling upon the "astonishing amount of primary material" that exists while working on his PhD in 2012. The result is his new, 475-page book, published by McGill-University Press in September.
The following Q&A has been edited for style and length.
Why is this an important story to tell?
"It's important to tell because it is about power. It is about how we interpret the past, and who gets to interpret the past, and there's a lot in it that's really tied up in ideas of class as well. There are elites that determined—and I'm not talking about intelligence elites, scholarly elites, so much as socio-economic elites—they're the voices you listen to.
"It's important because it talks to you about how institutions function; it talks about how we determine what is real and what is true. That's a role museums still have to fulfill, it's a trust we place in them.
"Duncan Cameron, who was actually their PR person in the 1950s, [for] the ROM, became a museologist … he talks about museums being temples of truth, and that the public, when they go into them, they accept that what is on display and what you're told about it is what is real and what is true, [that] it's passed a very high standard. Museums have to be able to say that with confidence, and also say with confidence what they don't know. And that's the threshold of educational importance and standard that we hold museums to and scholarship to, and [that] we didn't hold it to with Beardmore. It took 18 years for Beardmore to fall apart."
Does this hoax offer wider political lessons about how power can impact the truth?
"Yeah it does. I think in a scholarly world, one of the things that 'we' struggle with is the fact that we operate to a large degree on good faith. That when people who we think are experts and authorities, and we give them that power, say things to us, we deferentially assume that what they're doing is in a good will, genuine way. There may be misinterpretations of things, but if they're telling us something happened or is what it is, then that's what we go with. We're not really well trained to interrogate everything that comes in front of us. So when you had something like Beardmore, where you have a figure of enormous public and cultural authority like Charles Trick Currelly of the Royal Ontario Museum, who was really, had reached the peak of his career and had enormous authority in the world—when Charles Trick Currelly told people he had a Viking grave in northern Ontario, they didn't question Charles Currelly saying that. I mean there was never anything remotely like a proper archaeological investigation.
"There's just basic standards for evidence and fact, and we do need to hold people to it.… When someone like him [Currelly] goes off the rails, goes rogue, this is the consequence of what we deal with. It wasn't just, 'well that's some Viking stuff on a display, who cares?' It was school textbooks. It was what was taught in schools: that Vikings came to Ontario.
"It really did dramatically alter our ideas of European outreach to the Americas, in a really, really wrong way."
Do you see an issue with deference to authority in politics today? 
"There's deference if we don't challenge people; if you just turn the tape on and they say whatever they want, then you just grab the sound bite and put it on the news. I mean certainly in a Trumpian world … [President Trump] he just kind of gets free reign to say whatever he wants, and there has to be a methodology for holding people to account and check. Scholarship deals with that, and I think it's reasonably good at keeping on top of things.
"It's one of the things I tried to deal with too: how did that happen then and how could it not happen now? We don't have the level of deference that we used to. There's a lot more voices in the world of history and archaeology and anthropology, and there's probably a lot more willingness and eagerness to challenge new ideas, at least put them to the test.
"Today, we have—not to be trite about it—we have Twitter, and things have come up in scholarship that have been shot down in a matter of days by other scholars working somewhere else in the world.
"The thing with Beardmore that's really quite remarkable is when you look at that period—in the '30s, '40s especially—there was such deference to Currelly and the museum, and that no one in a professional scholarly capability was willing or capable of challenging the position publicly. So you were left with these outsiders, this school teacher and geologist and they were getting support—very quiet, important support from the Museum of Man … they were getting it from [anthropologist] Diamond Jenness and the were getting it from William Wintemberg, one of Canada's best archaeologists, but neither of those men would be publicly associated with challenging Currelly. They were happy to give support and push in the background, but they weren't willing to you know put anything in writing and step forward and say, 'there's really problems with this discovery, we need to take a harder look at this.'"
What does this experience suggest about the importance of public access to information? 
"It's hugely important.
"The public owns data, if it's government material, and we should be entitled to see it. It's how we provide oversight to who we send out to govern us.
"The ROM is and was a public museum. It was paid for by provincial taxpayers, this wasn't some private institution so the amount of control and limit that was placed at that time on evidence was really quite extraordinary. It's quite telling that if some of the stuff that was in the files that C.T. Currelly had had been available in a timely way to people that were interested in the authenticity, it [the Beardmore relics] would have had a much, much harder time ever even getting to display, never mind being defended as authentic."
You said you don't think Dodd had an overarching plan—so why did he do it?
"Eddie was kind of a low-grade con-man. It was the depression, and there was very little work, he didn't have a lot of work on the railway, which was his main job. He was always trying to attract attention to one particular mining client he had, which he called the middle claim of three claims, near Beardmore. This is where he said he found the relics. Well, he 99 per cent certain found them in a basement of a house he was renting, and I think what Eddie was using them for was, really, they were a conversation starter, because he was always looking for money and support for the claim. So he would take these—he had a custom wooden box, and he would take them into like a hotel bar, local watering holes, or stop people on the street and he'd say, 'hey, I found this stuff on my claim, what do you think it is?' And he always played kind of the innocent naïve, you know, he always knew they were Norse relics but he would kind of [go], you know, 'maybe they're French or maybe there's some kind of Indian grave on this site.'
"Really what he wanted to do was to get their attention because once they were like, 'oh, what are these?' and start talking about it, then he would say, 'well, I found them on my mining claim and now let me tell you about my claim.' … He needed money to work the claim."
"The only reason they were sold to the ROM was because it was the depth of the depression. Eddie didn't have any money. He had told the story to a schoolteacher named Teddy Elliott in 1934 on a train, and two years later Elliott decides I'm going to go to his house and see them.
"He just cold knocks on Eddie's door and he gets Eddie's story and he sees the relics and then he ends up writing the ROM and showing them some drawing, because Eddie won't let him take pictures, and when Currelly sees this stuff he's just absolutely electrified, and he wants them, and for Eddie Dodd in December 1936, $500 Canadian is a lot of money—it's about $7,000 today.
"It's not until the news of the acquisition leaks in the press before they're on display and then Eddie's name gets raised, then the problems start, because Eddie has been telling the story any number of ways as to how he found them and when he found them and how they were at the claim. So it becomes a problem for the purchasers to patch up and authenticate the story that Eddie has just been telling."
lryckewaert@hilltimes.com
The Hill Times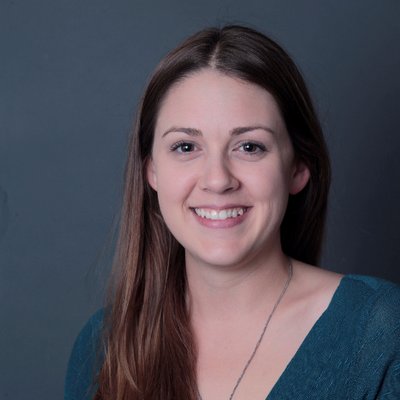 Laura Ryckewaert
Laura Ryckewaert moved to Ottawa from Toronto roughly eight years ago to study a bachelor of journalism at Carleton University. She's been a reporter at The Hill Times since the end of June 2011.
- lryckewaert@hilltimes.com